NOTHING can be MORE IMPORTANT than your LIFE
Spending 30 minutes of the valuable TIME of your LIFE,
we guarantee the LONGEVITY of your VALUABLE LIFE and assure you that you will never be bitten by a mosquito after grasping the content which is easy even for a KINDERGARTEN CHILD
Do you know the name of the worst killer of human beings ?
The name of the worst killer is CULICIDAE = MOSQUITO (The most DEADLY of all the species !!!)

Mosquitoes kill more humans each year than all other animals combined and
Mosquitoes kill more humans than even HUMANS killing HUMANS
World over, one million people get killed by mosquito bites every year
Which of these two, you think is more dangerous in killing humans ?
Why a snake bites?
Snakes bite humans for their security & when they feel threatened & are provoked.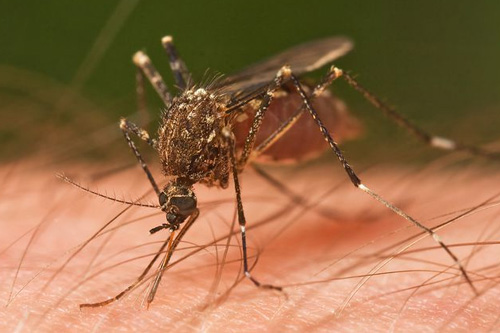 Why a mosquito bites?
Female mosquito needs blood-meal for development of her eggs and hence bites.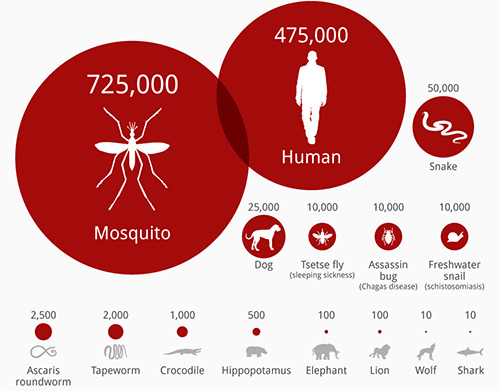 WORLD'S DEADLIEST HUMAN-KILLING CREATURES